---
Rockclock
Not so silent, this stone. It scrapes
and cuts, gaggles and chokes.
I am preoccupied by places of almost-crossing: spaces where the body makes geology, quiet sites of condensed geologic time, and sonic environments that translate silent accumulations of the past into physical disruptions. Rockclock combines low-frequency rumblings recorded from sites around eastern Oregon–sunstone mining areas, shells of former forests long ago burned, and a residential water pipe that formed a slab of false marble. These auditory and visual weavings probe for distortion–favoring debris, noise, and slowness as a means of remembering, reorienting, and connecting.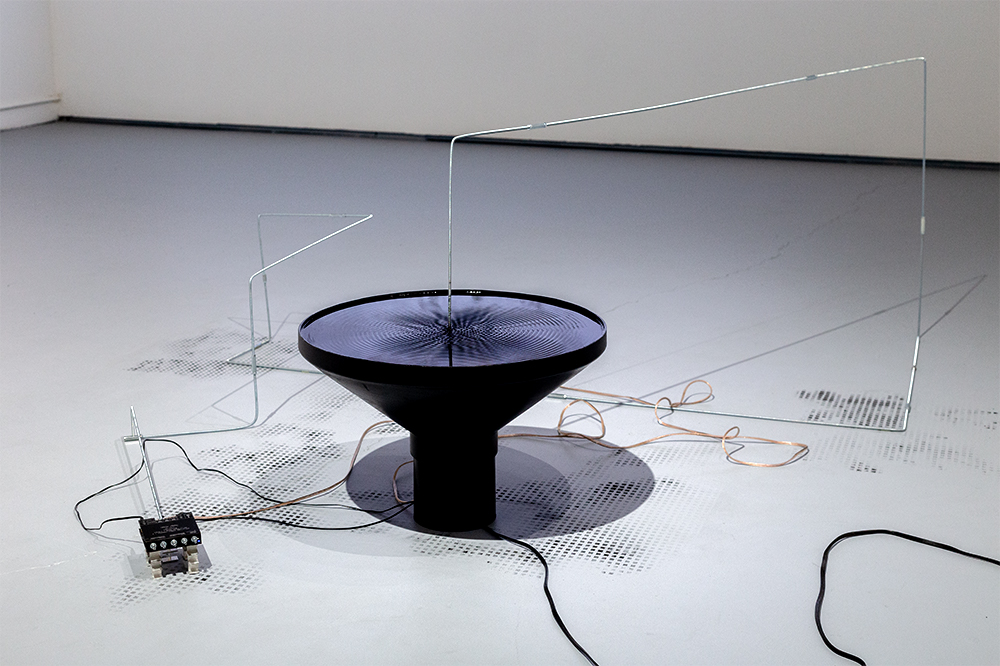 Nodal Points, 2023
Water, metal, amplifier, charcoal, field recordings from Eastern Oregon, tonal frequencies generated from calcified water pipe